FSGA & FTRI Partnership
Florida State Guardianship Association and FTRI have partnered to create awareness about FTRI's amplified telephones to qualified Florida residents at no cost.
FTRI offers a variety of amplified phones—FREE to qualified applicants.
Eligibility is open to Florida residents with hearing or speech loss. To receive specialized telephone equipment, you must provide proof of eligibility.
FTRI specialized telephone equipment is available at no cost. You must also provide proof of residency with one of the following:
Florida Driver's License
Florida Voter Registration Card
Florida Identification Card
Florida Vehicle Registration
Florida Medicaid Card
Letter from Social Security with your name and Florida address
Resources and Links

A seminar covering the detrimental effects of untreated hearing loss. Topics include an overview on why hearing loss is often left untreated and how ignoring hearing loss can increase the risk of auditory deprivation and cortical reorganization, as well as depression, isolation, and dementia.
Florida State Guardianship Association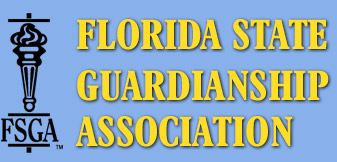 Who We Are
Established in 1986, The Florida State Guardianship Association (FSGA) is a 501(c)(3) non-profit organization. FSGA is the premier statewide organization promoting and supporting excellence in the practice of guardianship and is the voice advocating for the incapacitated and their guardians.
Our Mission
The Florida State Guardianship Association is dedicated to the protection of the dignity and rights of incapacitated persons and to increasing the professionalism of guardianship through education, networking and legislative action.