Speech to Speech (STS)
Speech-to-Speech (STS) allows speech-disabled persons to voice their conversation. A specially trained Florida Relay Operator will listen and repeat the speech-disabled user's dialogue to the called party. No special telephone equipment is needed to use this service. A STS call can be made from any standard telephone.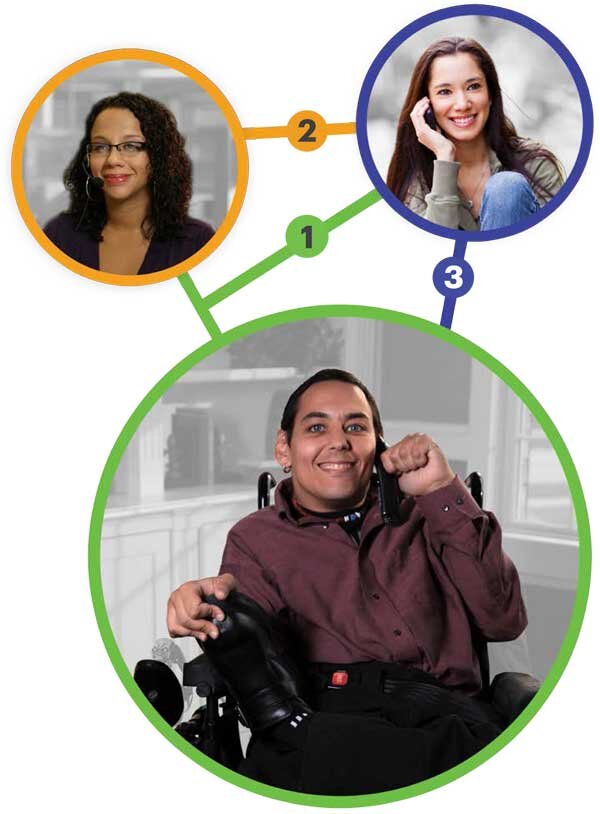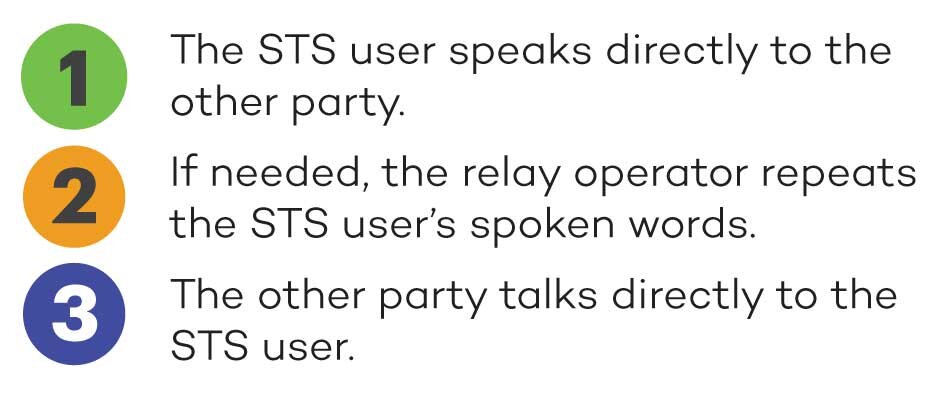 Detailed Instructions
Dial Florida Relay STS number 1-877-955-5334.
You will hear "Florida Relay Speech-to-Speech operator (number). May I have the number you are calling to please?"
Voice the area code and telephone number of the party you want to call.
The Relay operator will say "Voice Now" to you as your cue to speak directly to your party. The Relay operator will then re-voice what you have said if the called party does not understand you. There maybe instances where you will be asked to repeat your message to ensure that it is conveyed correctly.
Remember to say "Go Ahead" when you are ready for the other person to respond.
In order to use Video-Assisted STS, please inform the Operator after dialing the toll free number that you would like to utilize Video-Assisted STS. You can make this request before or during the call. You may also add this to your customer profile if you would prefer Video-Assisted STS on all calls.
Alternate Phone Number
If the phone from which you are calling does not accept 7-1-1, we have a list of dedicated toll free numbers for each call-type that you can utilize for the same great service.
Speech to Speech (STS)
877-955-5334
If you have a speech disability and would prefer to have our specially trained Relay Operators serve as your voice and repeat your responses to the called party.