Hearing Carry-Over (HCO)
People who are hearing and unable to speak directly on the phone due to a speech disability can use Florida Relay Hearing Carry-Over (HCO). HCO allows users with a speech disability to listen to the other party. The HCO user types his/her conversation for the relay operator to voice to the standard telephone user, and the standard telephone user speaks directly back to the HCO user.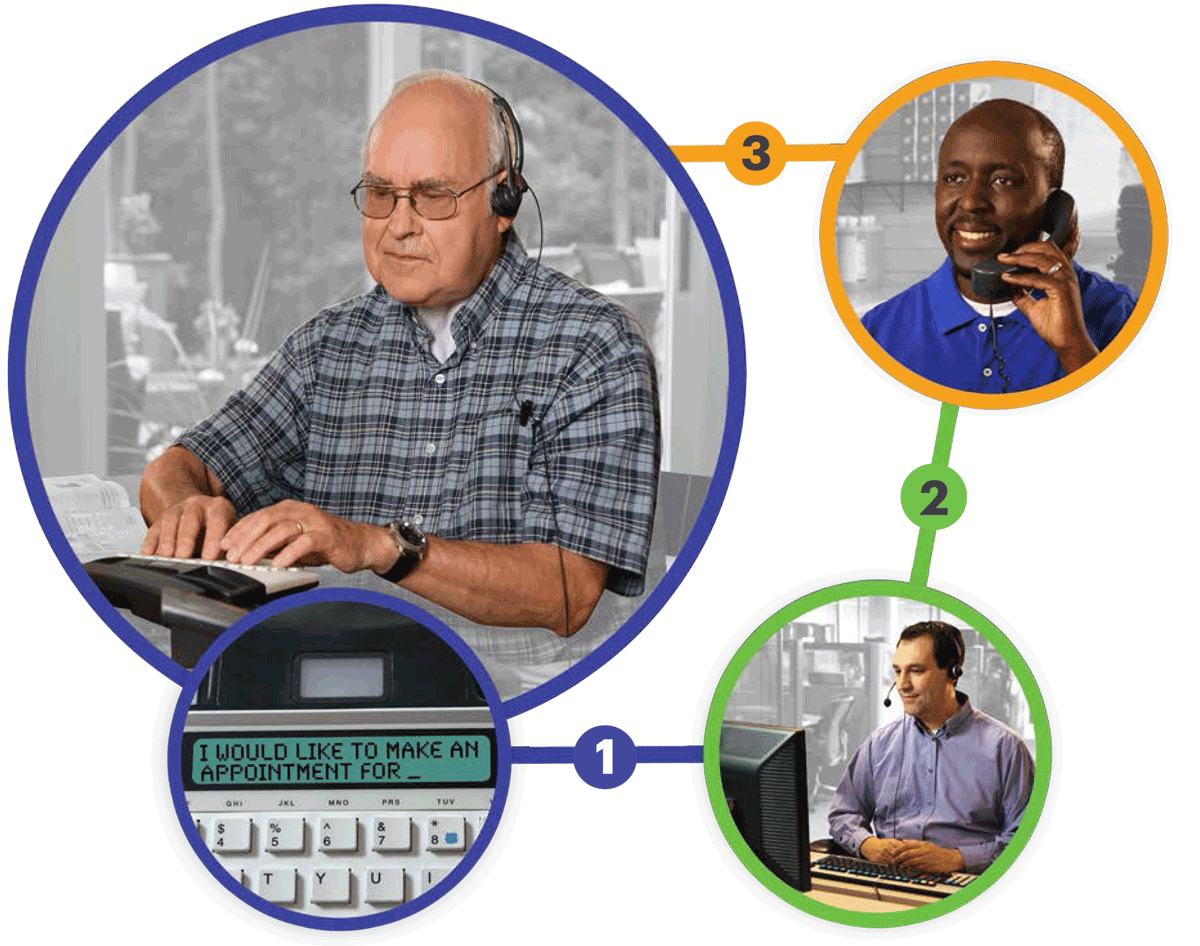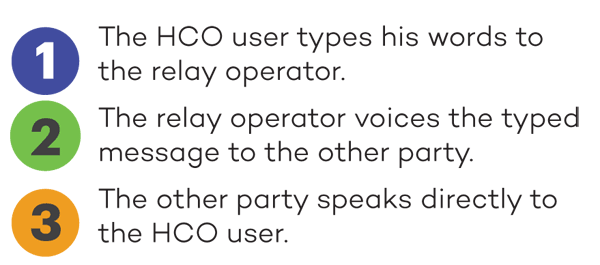 Other HCO Features
Florida Relay also offers two call features: HCO to TTY and HCO to HCO.
Alternate Phone Number
If the phone from which you are calling does not accept 7-1-1, we have a list of dedicated toll free numbers for each call-type that you can utilize for the same great service.
Hearing Carry-Over (VCO)
800-955-8771