Video Assisted Speech to Speech (STS)
Video-Assisted Speech to Speech (VA-STS) supports a one-way video call between the CA and STS user. The video connection assists the CA in understanding the STS user's speech. Callers can enter contact information in the STS Profile to reduce set-up time.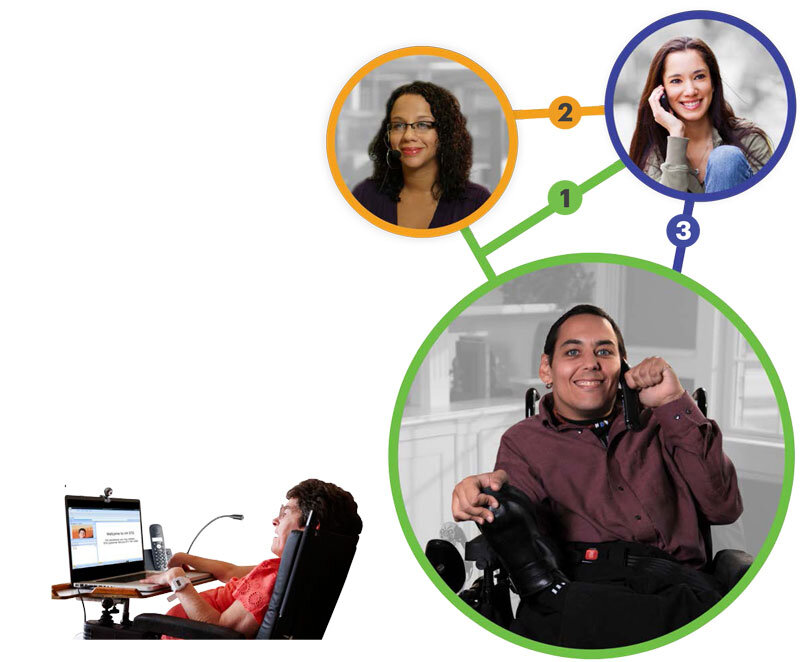 Instructions
In order to use Video-Assisted STS, please inform the Operator after dialing the toll free number that you would like to utilize Video-Assisted STS. You can make this request before or during the call. You may also add this to your customer profile if you would prefer Video-Assisted STS on all calls.
STS Customer Service (877-787-1989) can provide you additional information on equipment requirements and call procedures.
Alternate Phone Number
If the phone from which you are calling does not accept 7-1-1, we have a list of dedicated toll free numbers for each call-type that you can utilize for the same great service.
Video Assisted STS
877-955-5334