Florida CapTel Services
Florida Relay also offers a captioned telephone (CapTel) service. This service involves the use of a CapTel phone which can be found as part of Florida Relay's list of available equipment.
The CapTel equipment has a built in screen, on which everything your caller says is captioned. You are able to utilize the phone using your own voice and follow along with your conversation with the added support of captioning.
The following Florida CapTel jurisdiction rules are in place today:
There is no roaming allowed for program units that are registered to Florida. If a program unit is taken out of state it will not work.
Roaming is allowed for privately owned units that are registered to Florida. If a privately owned unit is taken out of state and another state will accept the call then it will work. Most states have ANI based rules which means as long as the call originates in their state they will accept it.
No guest roaming is allowed. Florida will not accept calls from units registered to other states. However the unit may still be able to make calls if the other state will accept it.
This service is available 24/7/365. For more information about the CapTel equipment please contact FTRI at 800-222-3448.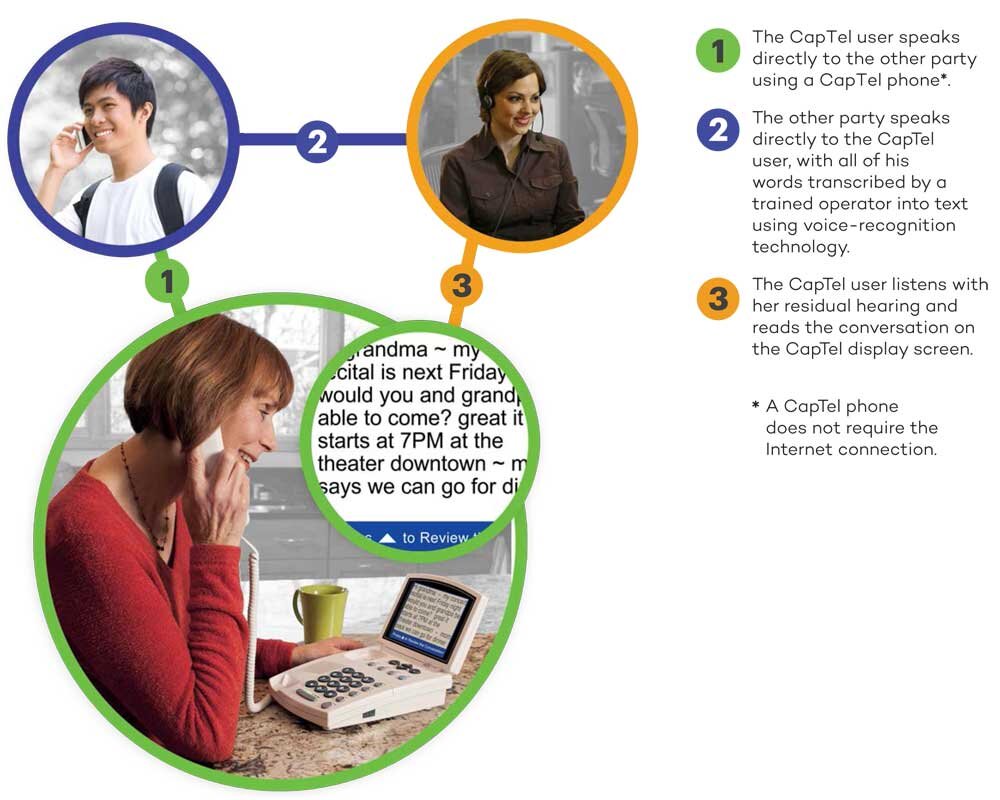 Spanish CapTel Service
The CapTel Captioning Service is also available in Spanish-to-Spanish. The voice user calling you should first dial 1-866-217-3362 (toll free).
Note: Spanish CapTel is available from 7a-11p CST.
CapTel Customer Service
CapTel Customer Service is open 24/7 daily, except major holidays.
1-888-269-7477 (Voice, CapTel and TTY)
608-204-6167 Fax